Finding and retaining foreign qualified specialists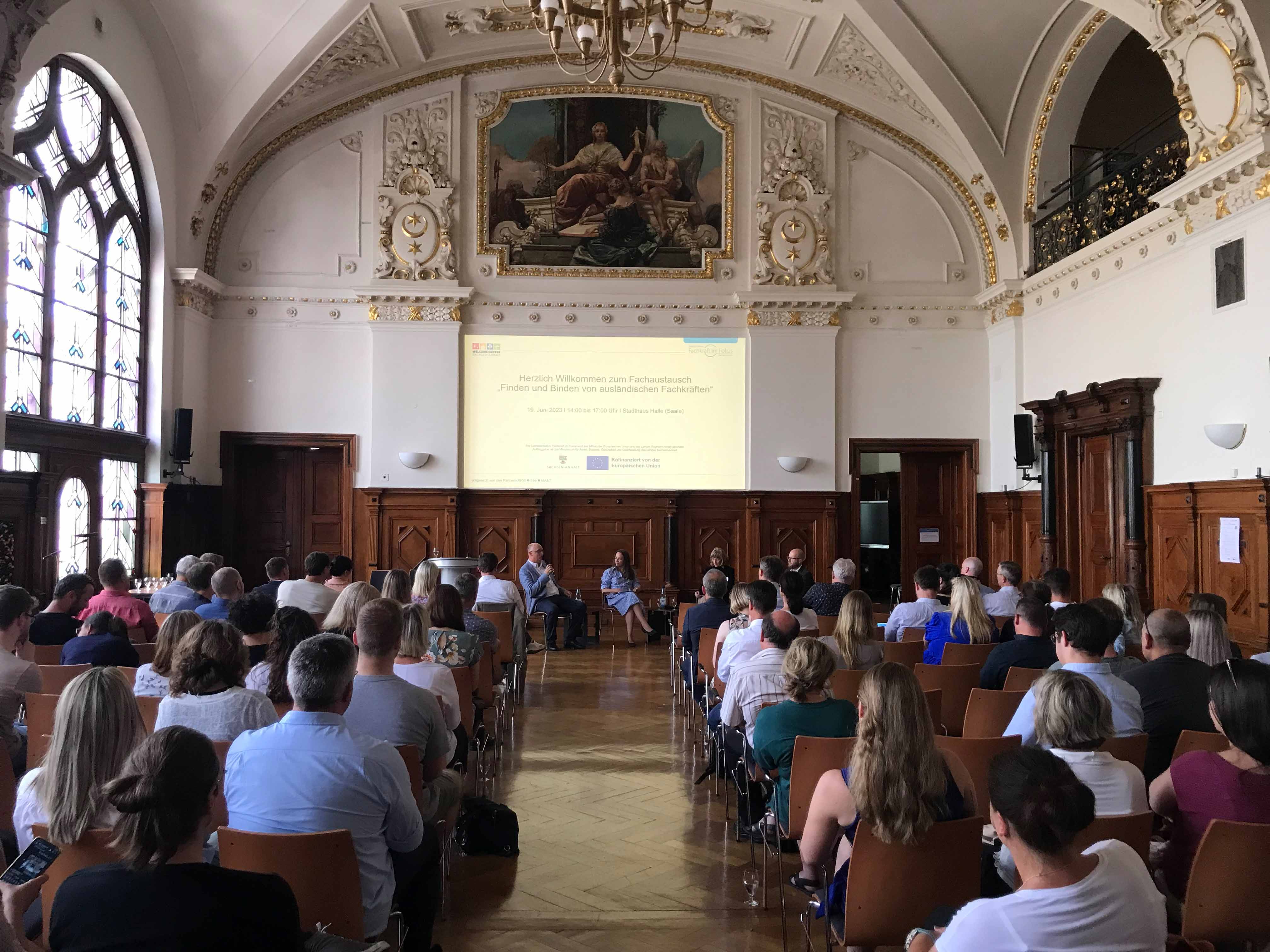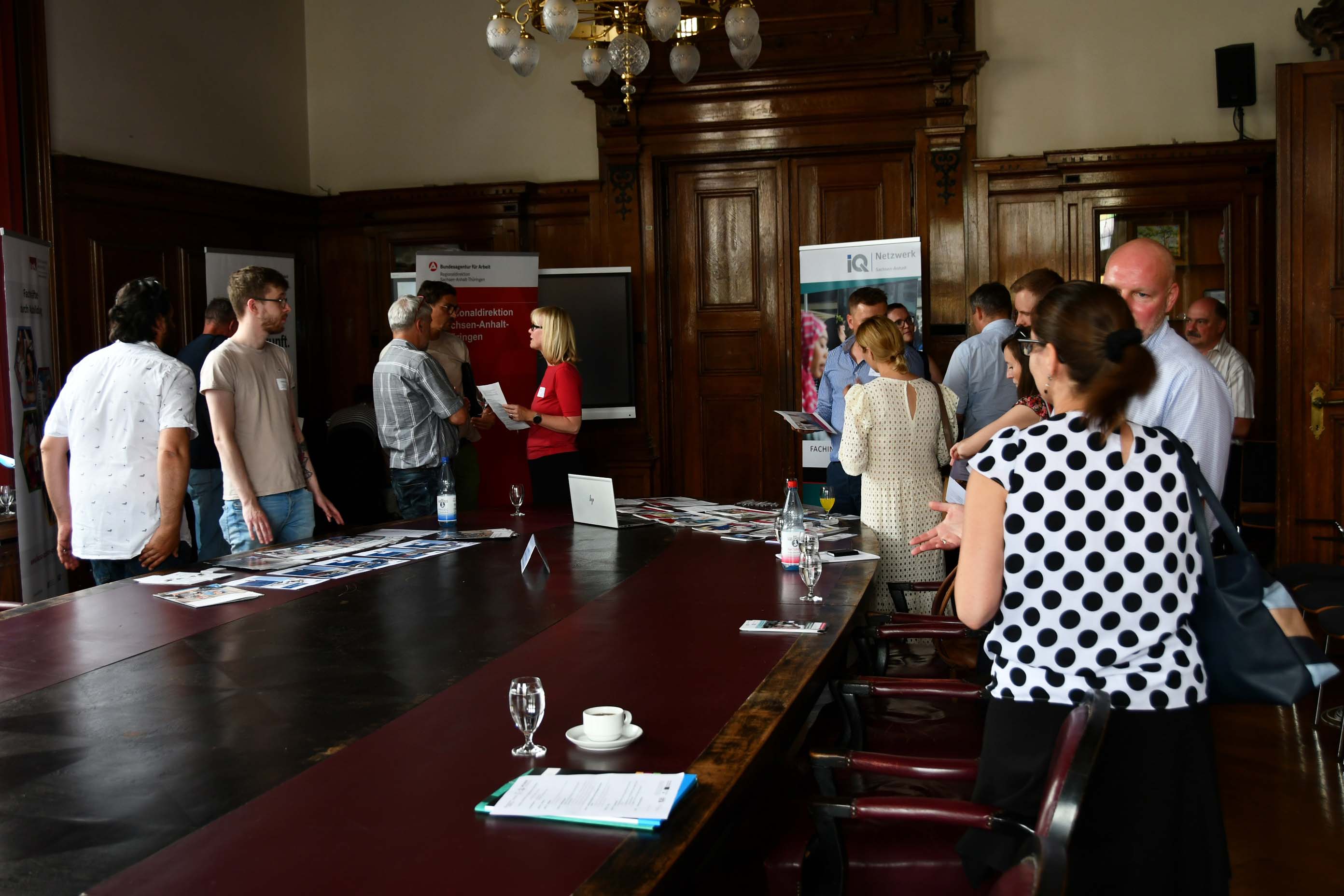 On June 19, 2023, around 110 people came together at the Stadthaus Halle (Saale) to exchange ideas with experts and other companies about the recruitment, qualification and integration of qualified specialists from abroad. The event was hosted by the Network for a Culture of Welcome and Recruitment of Skilled Workers, the City of Halle (Saale) and the WelcomeCenter Saxony-Anhalt.
A key finding was that hiring foreign qualified specialists works best when it is thought of holistically. Both the workforce and the families of the professionals should be involved. Equally important is long-term personnel development, in which the specialists are continuously accompanied and can develop according to their needs. And something else became clear this afternoon: Foreign qualified specialists have become an integral part of Saxony-Anhalt and represent enormous potential for local companies. For all the aspects that need to be taken into account when employing qualified specialists from abroad, there are numerous support services for companies and qualified specialists in Saxony-Anhalt.
Many of these support services were present on site at the event and provided advice to interested companies. We would like to thank all participants and contributors for coming and their contributions!